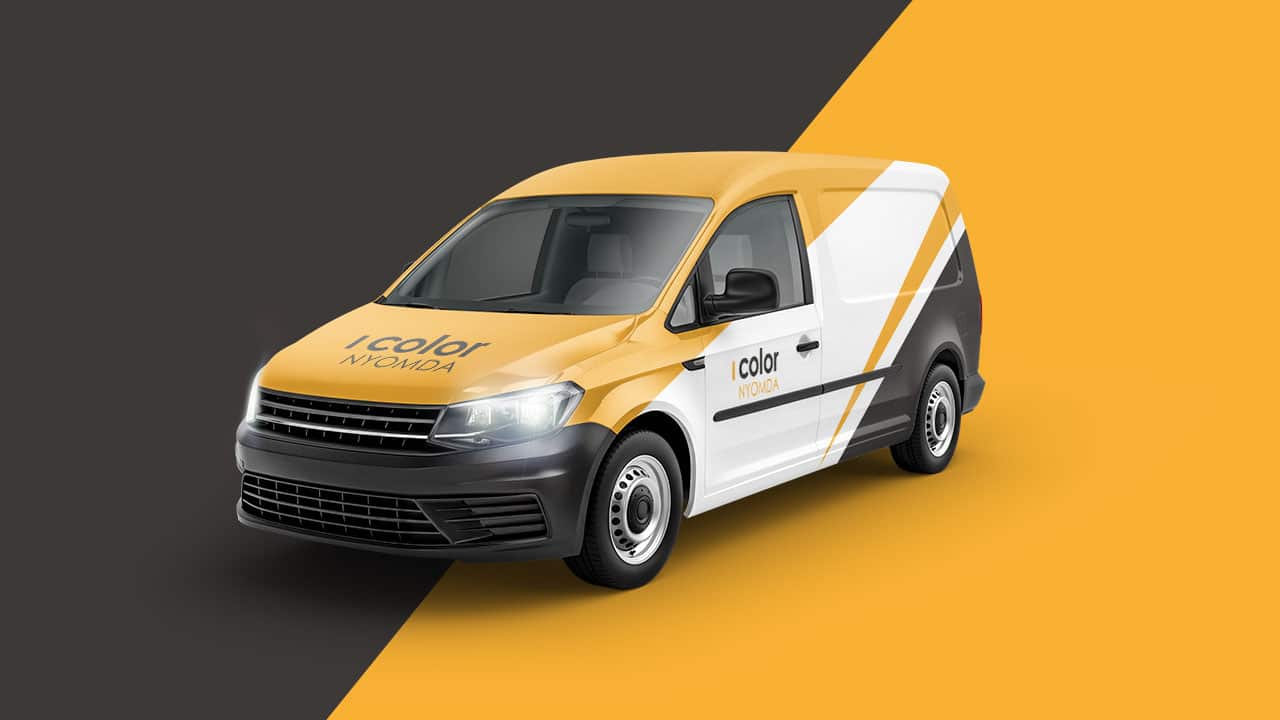 Vehicle decoration making
Vehicle decoration, which private and public companies often use, belongs to modern marketing tools. Whether we are talking about aesthetic or advertising-purposed car decoration, high quality PVC film can convey your company's marketing message for years, display direct advertising, or even give a unique look.
What are the characteristics of a good vehicle decoration?
The car sticker can basically be made with two types of film: our printing house works with high quality PVC film, which will remain of water- and UV resistant for 3-5 years, considering everyday weather conditions.
Good quality vehicle decoration is always suitable for the given vehicle: it can be a motorcycle, car, minivan, truck, or even bus, train or plane. The graphic material of the film is made accordingly — which looks good on the computer monitor, may not be nice on three square metres.
Choice options for vehicle decoration:
Trimming to to size, if you don't want to bother with it afterwards,
Shape cutting, if the decorative film has an unusual shape
Protective lamination if you need more than usual protection due to extra tear and wear.
What does our print shop need to complete your submitted vehicle decoration order?\
For the accurate preparation of your vehicle decoration according to design, please send us the image materials prepared for the printing press in size, layout according to your product(s) ordered, in a minimum resolution of 300 DPI as a composite PDF file in CMYK color space.
We make excellent quality vehicle decorations
Entrust us to prepare your vehicle decoration and we will produce the printing of your ordered products according to the agreed deadline, in professional design and perfect quality.
Place your order today — even in larger quantities — and after the graphic acceptance and payment, we are guaranteed to prepare your vehicle foiling in a short time!