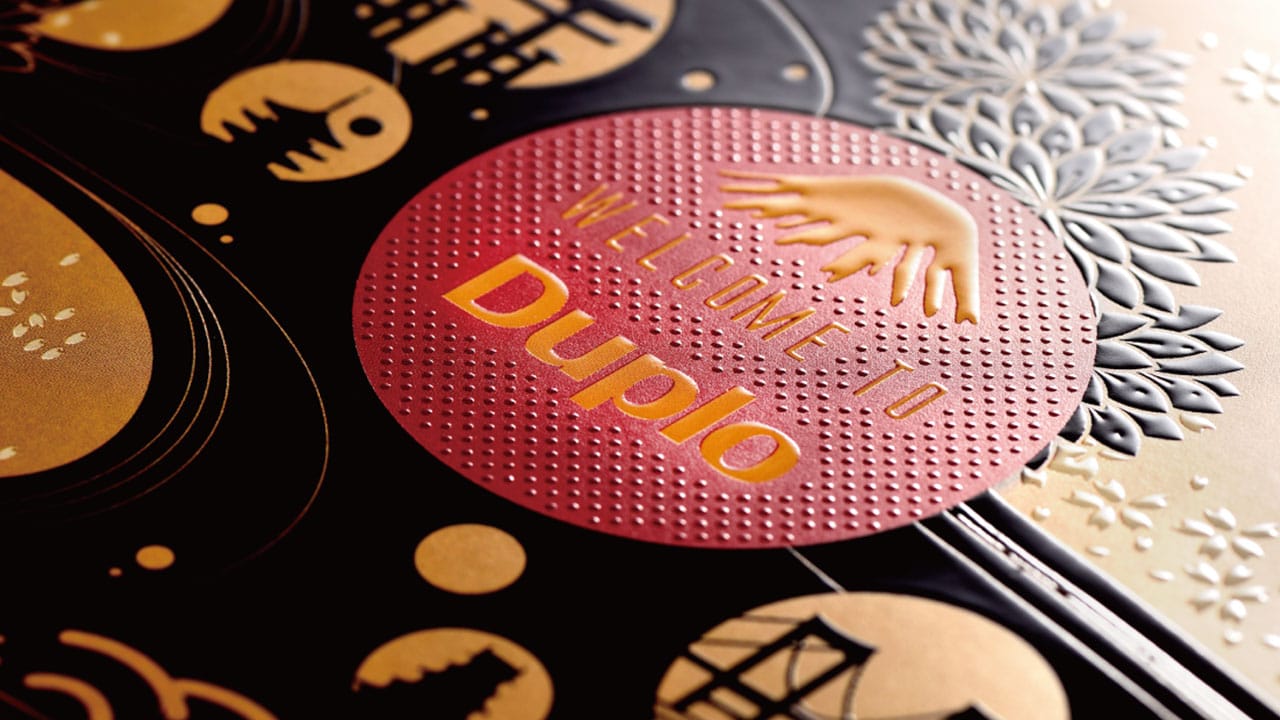 With 3D shape varnishing, you can create a truly elegant and exquisitely special surface. 3D UV varnish is applied to the glazed surface in a thickness of 20-120 microns, giving a unique, real relief and glossy varnished effect at the same time.
We recommend 3D styling if you want to create a luxurious, elegant, special effect with your publication and business card. The sensation of tactility is enhanced by the variability of the thickness of 3D UV varnish.
What are the characteristics of a good 3D UV varnish?
3D shaped varnishing must always be applied to a glazed surface (foiled, glazed side of the paper). Due to the properties of the varnish, it cannot really be applied to an absorbent surface.
The technology has many advantages, since it allows pinpoint precise printing, the gloss is stronger than normal UV varnish and it is even cost-effective, because it can replace the mechanically performed embossing.
The use of 3D UV varnish is mainly recommended for the following products:
brochure
label (elegant)
gift wrapping
catalogue cover
book cover
invitation card
calendar cover
business card
certificate, diploma
What does our print shop need to complete a submitted order made with the use of the 3D UV varnish?
For the accurate preparation of your 3D UV shaped varnishing according to design, please send us the image materials prepared for the printing press in size, layout according to your product(s) ordered, in a minimum resolution of 300 DPI as a composite PDF file with CMYK color system.
We produce high quality UV varnishing
Trust us with the preparation of your unique UV varnished publications and we undertake to produce them in small and large quantities by the agreed deadline, perfect finish and high color quality.
Place your order today, and after the graphic acceptance and payment we will prepare your high quality 3D shaped varnished materials for you shortly!