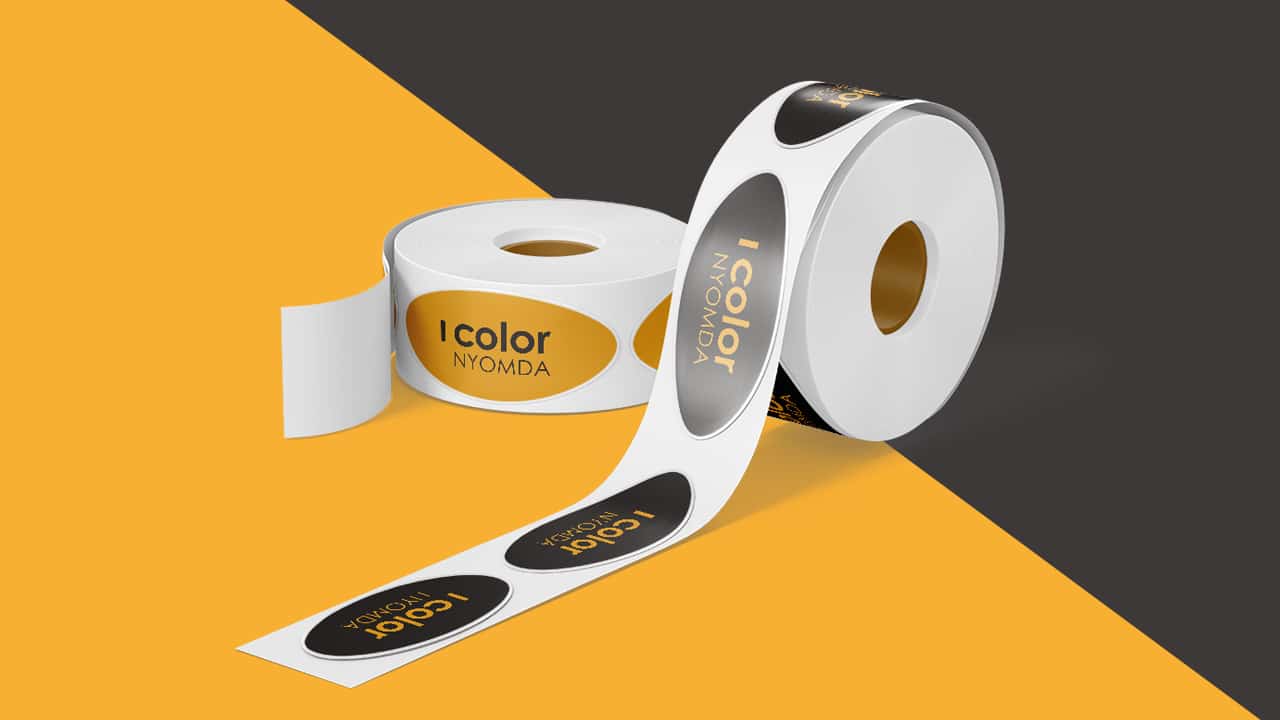 Roll self-adhesive labels are of a good service when large quantities of products have to be labeled, etiquetted, for example in a storage. Moreover, thanks to the development of technology, it is not at all common that only a label printed with ink should be applied!
Direct thermal and thermo labels on rolls are printed with heat — if they are not exposed to direct sunlight, both are ideal for an environmentally friendly company.
What are the characteristics of a good roll label?
Roll labels are typically used for bulk marking of goods, so they are sufficiently large and informative.
It is also worth thinking about color coding, or you can even have your own logo for roll labels and etiquette stickers if you have your own courier company or provide marketplace services (such as bookstores).
What material can the roll label be made of?
We produce roll label and etiquette sticker from three types of raw materials:
paper (can be matte and glossy),
thermo material (thermal paper thermo or direct thermal),
plastic (PES, PET, PP, PT, PVC), if durability is important.
What adhesive can the roll label be made with?
The type of adhesive is determined according to the importance of durability and what is required by law. Based on them, four types are distinguished:
retrievable roll label,
standard adhesive roll label,
durable adhesive roll label,
roll label self destructive upon removal (for example, for warranty products).
What does our printing house need to make your roll label?
We can undertake the printing of roll labels by specifying the following parameters:
size,
material,
type of adhesive,
quantity,
graphic design.
We produce excellent quality roll labels
Entrust us to prepare your roll label and we will undertake to print small and large quantities in perfect quality by the agreed deadline.
Place your order today, and after the graphic acceptance and payment we will prepare your roll label for you shortly!