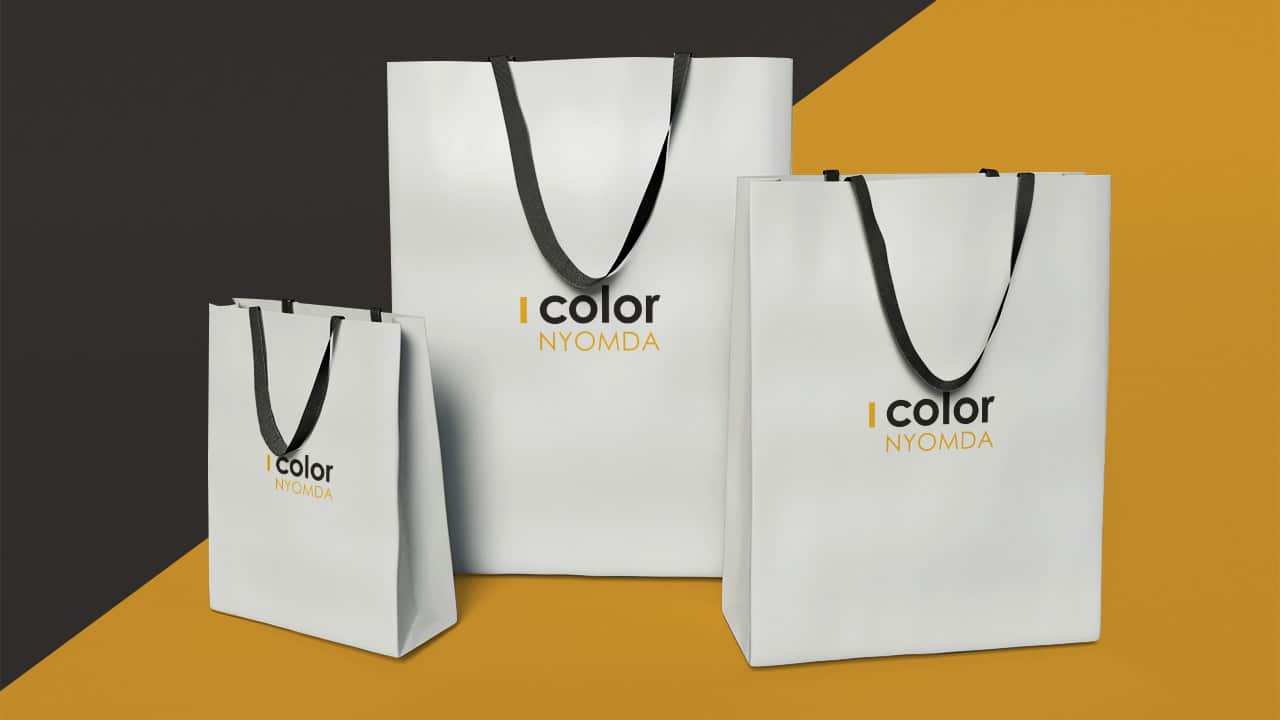 The paper bag can be both eco-friendly and elegant, or funny, marketing tool carrying brand message, or event-specific packaging material.
It is common to all that it is available in many versions, sizes, designs, and because it is made of paper, the possibilities of making paper bags are in a wide range in our printing house!
What are the features of a good paper bag?
The paper is typically thicker, 200 g printing paper, except for duplex, where two layers of paper form the wall of the bag.
Types of paper bags can be as follows:
duplex kraft paper bag,
paper bag with die-cut handle,
paper bag with twisted handle,
paper bag with satin handle,
paper bag with string handle.
For surface treatment, you can also choose from several options, according to your event or marketing goal:
embossing,
glossy foiling,
matte foiling,
gilding,
UV varnishing.
In extra case, for example, for carrying heavier objects (wine, quality spirits, etc.), the paper bag is equipped with cardboard reinforcement at the base and at the handle part.
What does our printing house need to make your paper bag?\
To make high-quality paper cups for you, we need the following:
the size of the paper bag,
the type of paper bag,
the method of surface treatment,
the count,
the graphic design.
We make excellent quality paper bags
Entrust us to prepare your paper bag and we will undertake to print small and large quantities in perfect quality by the agreed deadline.
Place your order today, and after the graphic acceptance and payment we will prepare your paper bag for you shortly!