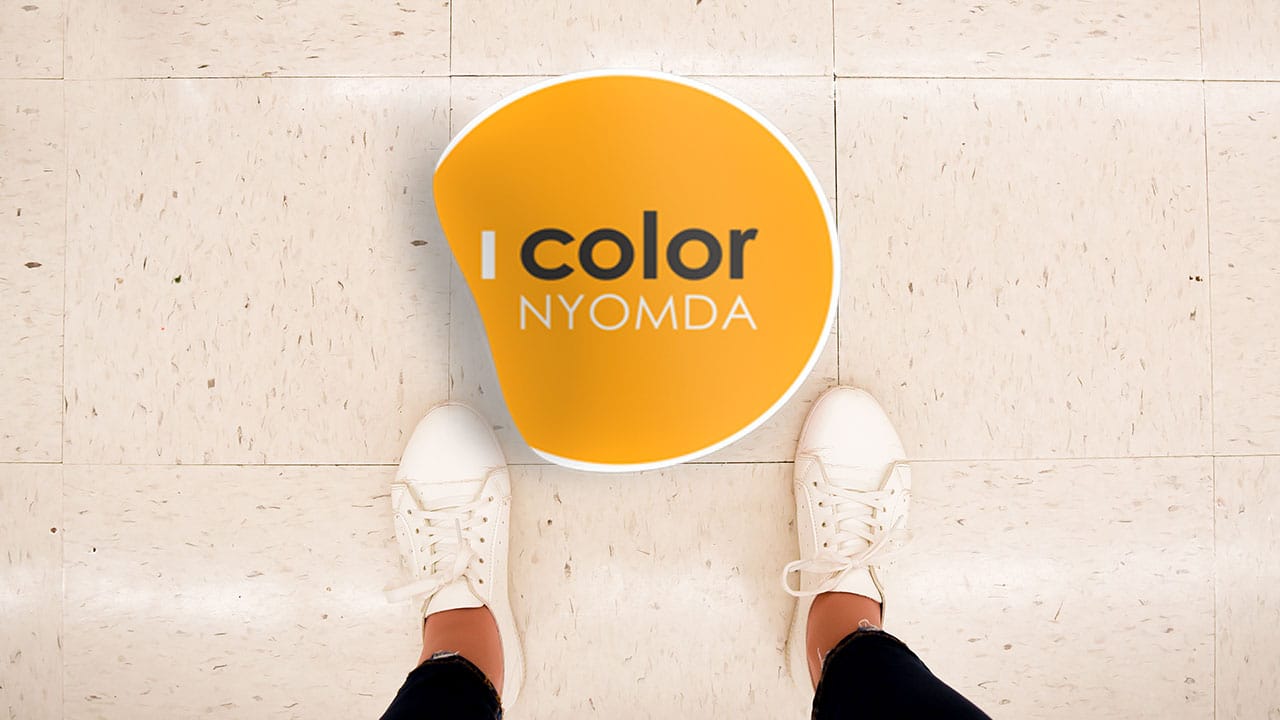 Floor stickers, floor film creation
Floor films and floor stickers are great for use as advertising tools in busy places where the marketing campaign allows or even almost requires an advertisement or awareness raising to appear under their feet.
Floor films and floor stickers are mainly used indoors, glued on the floor area of restaurants, entertainment venues, public spaces.
What are the characteristics of a good floor film and floor sticker?
Floor foils and floor stickers are specially made of strong, durable vinyl film because they must withstand tens of thousands of feet on a daily basis, such as subway stops or shopping malls.
The size and shape of the floor stickers and floor films are entirely tailored to the needs of our customers.
To create the right surface, we print it with UV paint so that direct sunlight does not fade your colors over time. In addition, the floor sticker gets a durable, non-slip laminating surface, which is highly resistant to abrasion.
The protection of the floor sticker is done so that the lamination extends 2-3 centimeters beyond the artwork, so it makes better sealing on the edges of the floor film.
The method of mounting floor films and floor stickers can be:
laminating,
sticking,
cutting.
What does our printing shop need to create your floor film, floor sticker?
To make a high-quality floor film and floor sticker for you, we need the following information:
to print floor film or floor stickers, or both,
the size of the floor film, floor sticker,
the finished graphic design of the floor film or floor sticker.
We make high-quality floor films
Trust us with the preparation of your unique floor sticker and we undertake to produce them in small and large quantities by the agreed deadline, perfect finish and high color quality.
Place your order today, and after the graphic acceptance and payment we will prepare your high quality floor sticker for you shortly!