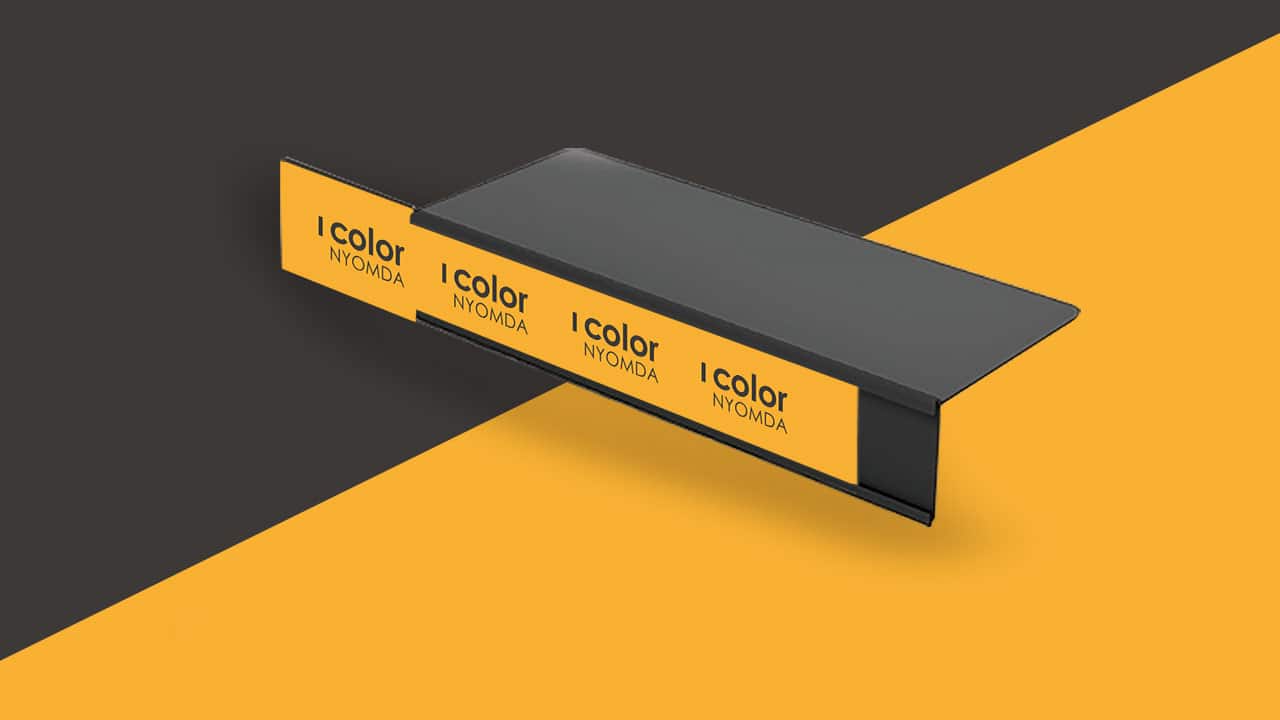 Shelf strip, price indicator printing
The role of the shelf strip, also known as price indicator is primarily the information and raising awareness in the shopping area of the store. Although they are small in size, they are one of the most typical types of POS products that can be found in every major store.
What are the characteristics of a good shelf strip?
The primary role of the shelf strip is to inform the customer, and it also serves marketing purposes (awareness raising, branding, etc.), and also informs the store loaders.
Our printing house has many years of experience also in making shelf strips. In our experience, the shelf strip is made of paper that is thinner than cardboard but strong, because it is needed to slide into the rail running at the front of the shelf, often behind the plastic cover.
Typically, one side of the shelf strip remains unprinted and the other side is completely coloured.
The material for the shelf can be:
printing paper, 150 g,
printing paper, 200 g,
printing paper, 300 g,
PVC.
The design of the shelf strip can be:
matte,
glossy,
laminated,
die-cut,
UV-varnished.
What does our printing house need to make your shelf strip?
To make a high-quality shelf strip for you, we need the following information:
the size of the shelf strip,
the base material of the shelf strip,
the count,
the finished graphic design.
We make high-quality shelf strips
Trust us with the preparation of your shelf strip product and we undertake to produce them in small and large quantities by the agreed deadline, perfect finish and high color quality.
Place your order today, and after the graphic acceptance and payment we will prepare your high quality shelf strip for you shortly!