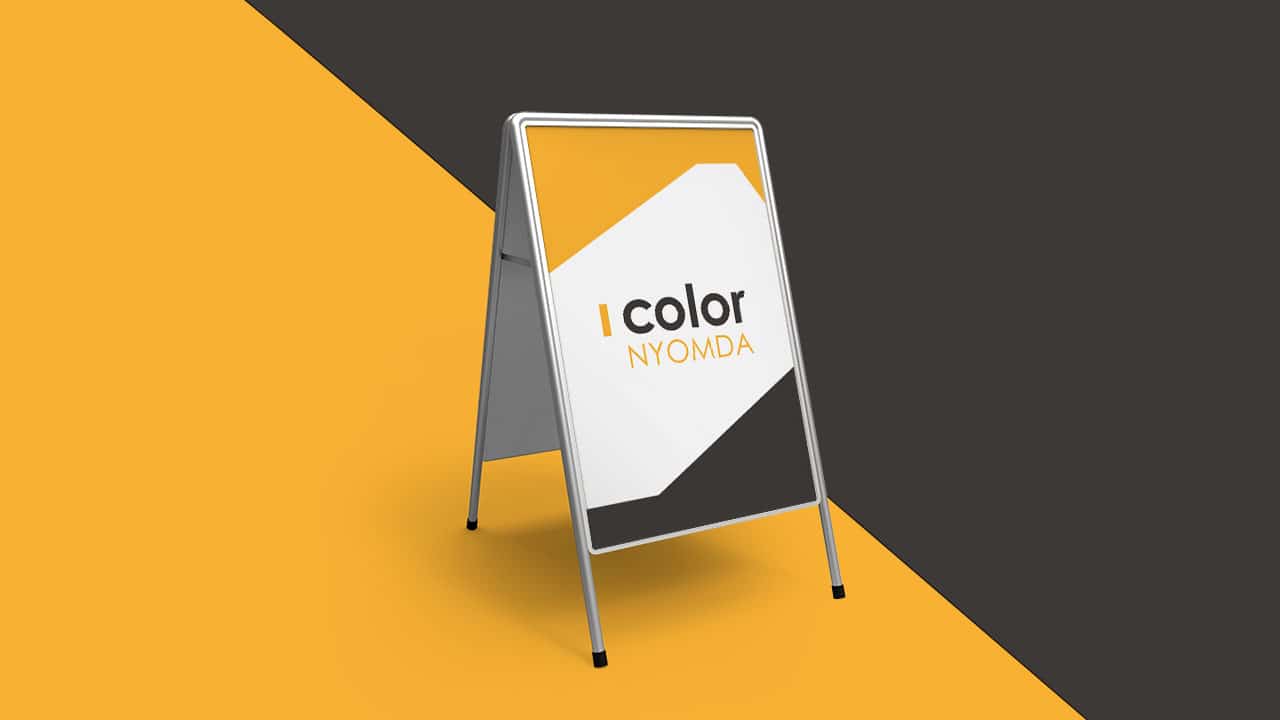 By the sidewalk sign we know several solutions, each of which has the same essence: stop and address potential buyers.
What is called simply "A"-frame board is named after its shape — because it forms the letter A when viewed from the side, that is, the table is slanted, tilted.
The other outdoor board is stabilized by legs protruding back and forth, and in this case the board itself will be vertical.
What are the characteristics of a good sidewalk sign?
A good sidewalk sign already draws attention to itself already from afar and on a closer look it contains the most important information you want to communicate to your target audience.
Therefore, it typically includes one to three phrases and catching graphics in the simplest way possible, since it has less than a second to grab the customer's attention!
The sidewalk signs made by us are durable, can be used repeatedly, made of quality materials, so they are both cost friendly and environmentally friendly products.
The type of sidewalk sign can be:
Indoor sidewalk sign,
outdoor sidewalk sign (for sidewalk),
"A"-frame board.
Recommended dimensions of the sidewalk sign:
In case of the sidewalk signs, thanks to their design, the paper bearing the graphic material can be replaced in the frame, so the sidewalk sign can be used for years, only the printed material is to be changed to match the appropriate event.
What does our printing house need to make your sidewalk sign?\
To make an excellent quality sidewalk sign for you, we need the following information:
size and type of sidewalk sign,
the required quantity
the finished graphic design of the sidewalk sign.
We make high quality sidewalk signs
Entrust us to prepare your sidewalk sign and we will produce the printing of your ordered products according to the agreed deadline, in professional design and perfect quality.
Place your order today — even in larger quantities — and after the graphic acceptance and payment, we are guaranteed to prepare your sidewalk sign in a short time!