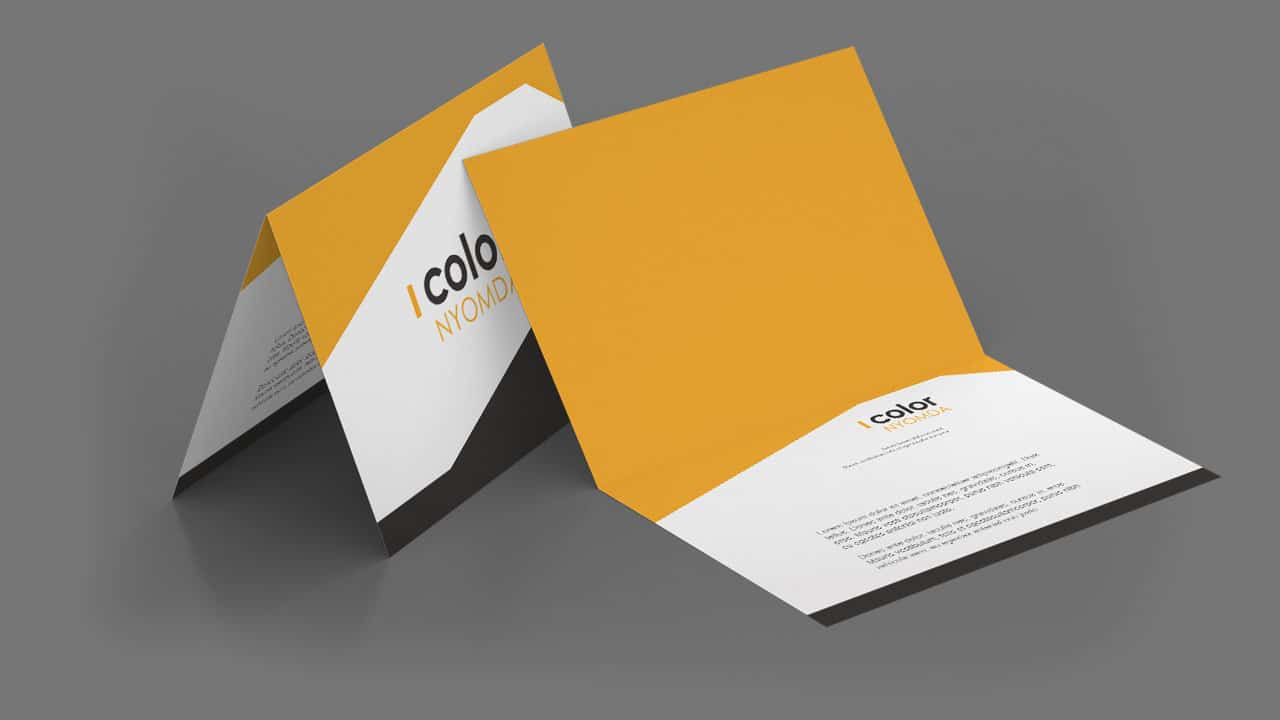 The elegant invitation card printed on high quality paper is an integral part of any truly serious event, from weddings and birthdays to corporate events to nationwide prom.
The printed invitation card is a gesture which makes a significantly positive impression, on the other hand, it can be used for identification and verification at private events, third, by becoming a souvenir, it strengthens informal relationships between family members, friends, business partners.
What are the features of a good invitation card?
The best invitations are made based on professional graphic design, always adapted to the specific event. Its size typically ranges from 100 x 100 mm square to A4 (210 × 297 mm) and consists of 1, 2, 4 or 6 pages.
The birthday, family invitations are made typically single-page printing, folded, while for a nationwide event or conference invitation it is recommended to include the menu or the list of programes.
What does our printing house need to make your invitation card?
To print a quality invitation, our printing house needs the following parameters:
Dimension and orientation (from 100 x 100 mm to 210 × 297 mm),
Number of pages (1, 2, 4 or 6),
Paper type (coated paper, from 200g to 350g),
Color and design (black and white or CMYK four-color process),
Surface finish (foiling or UV varnishing),
Binding (bending, folding, cutting),
Graphic design
Finishing and creative possibilities
3D UV varnish provides a truly special look to your products. An embossed, tactile, extra gloss varnish layer with a thickness between 20 and 120 microns variable within one arc.
If you don't want your printed materials to get dirty or tear prematurely, choose foiling. You can choose the most suitable one on one or two sides, from glossy, satin and matte foils.
Gilding gives your publications an exclusive look. In addition to the basic gold and silver colors, there are now plenty of other colors to choose from. Gilding is mainly recommended for highlighting logos and figures.
Corner rounding can be a simple decorative element, for example, for a business card or a card calendar. However, it can also have a security function, for example, in the case of a neck-hung access card with corners that won't cut.
You don't have to blend in the line. Be unique by choosing a unique die shape. Of course it is also possible to bend and perforate in one pass  in addition to the individual shaped die-cutting as needed.
Bending (assisting the fold) is always applicable when the card is folded, so that it is possible to avoid degradation along the folds. With kiss cutting, we can also create tearable parts upon request.
We make excellent quality invitations
Entrust us to prepare your invitation card and we will undertake to print small and large quantities in perfect quality by the agreed deadline.
Place your order today, and after the graphic acceptance and payment we will prepare your invitation card for you shortly!