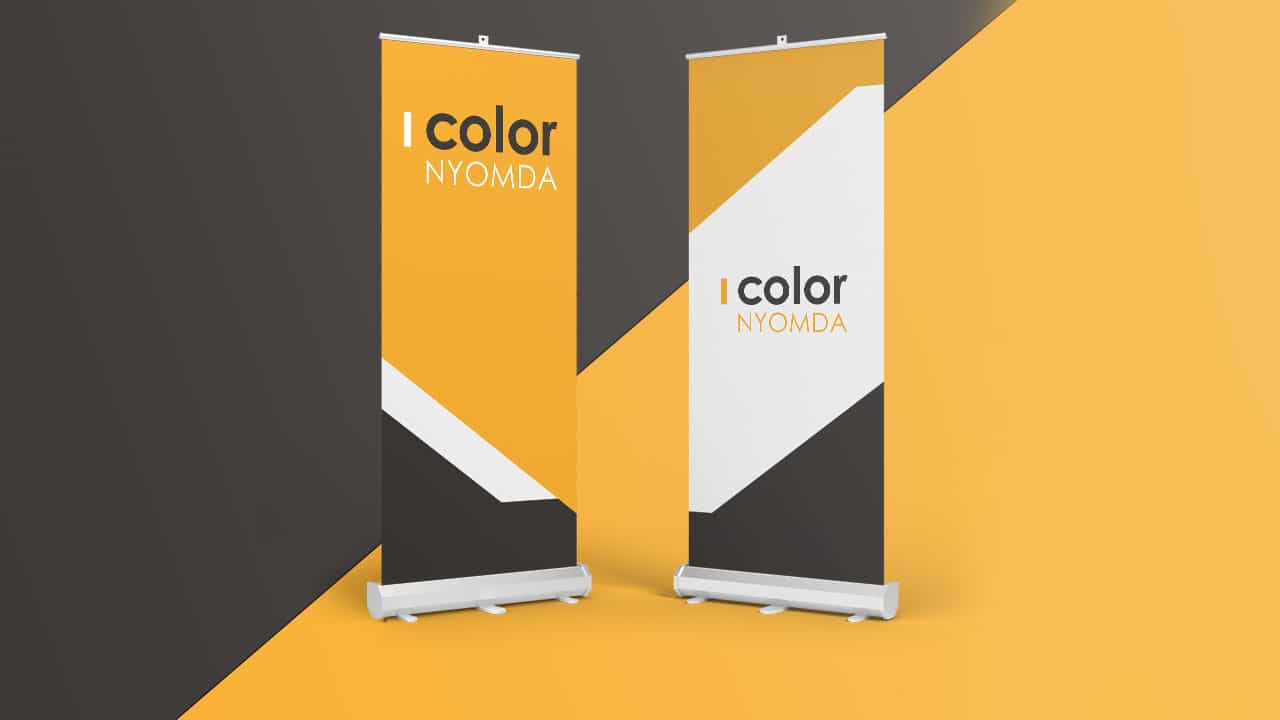 Roll-ups meet customers and those interested in virtually every place and event where presentations are needed. Since it occupies a small area when packed, but can be used as a kind of mobile poster, it is popular in all branches of sales and marketing.
In the roll-up aluminum housing, the presentation material is wound up by a spring structure, so it can be easily pulled out, fixed, and then, after the event, it can be folded ina blink of an eye and easily transported.
What are the features of a good roll-up?\
A good roll-up has informative and easy-to-acknowledge message and graphics. Essentially, it's like a durable poster that can be rolled up and placed anywhere.
The modern roll-up has an aluminum housing, in which you can replace the presentation material itself at any time, so the roll-up structure can be used repeatedly, it is an environmentally friendly product.
A good roll-up with its quality print is considered a presentation tool even in the most elegant places, and the stronger version will be resistant even to stronger impacts (poured with liquid, hit by a tougher object, etc.).
The size of the roll-up can be:
85*200 cm,
100*200 cm,
120*200 cm,
150*200 cm,
200*200 cm.
The print of roll-up can be made from:
Film with print,
Laminated film with print,
Silverback film print.
The material for roll-up can be:
Grey backed PP film,
Backlit film,
Backlit banner.
What does our printing house need to make your roll-up?
To make excellent quality rollup for you, we need the following information:
size of roll-up,
a fully edited graphic design of roll-up.
We make excellent quality roll-ups
Entrust us to make your roll-up and we will perform the printing of your ordered products by the agreed deadline, in professional design and perfect quality.
Place your order today — even in larger quantities — and after the graphic acceptance and payment, we are guaranteed to prepare your roll-up in a short time!