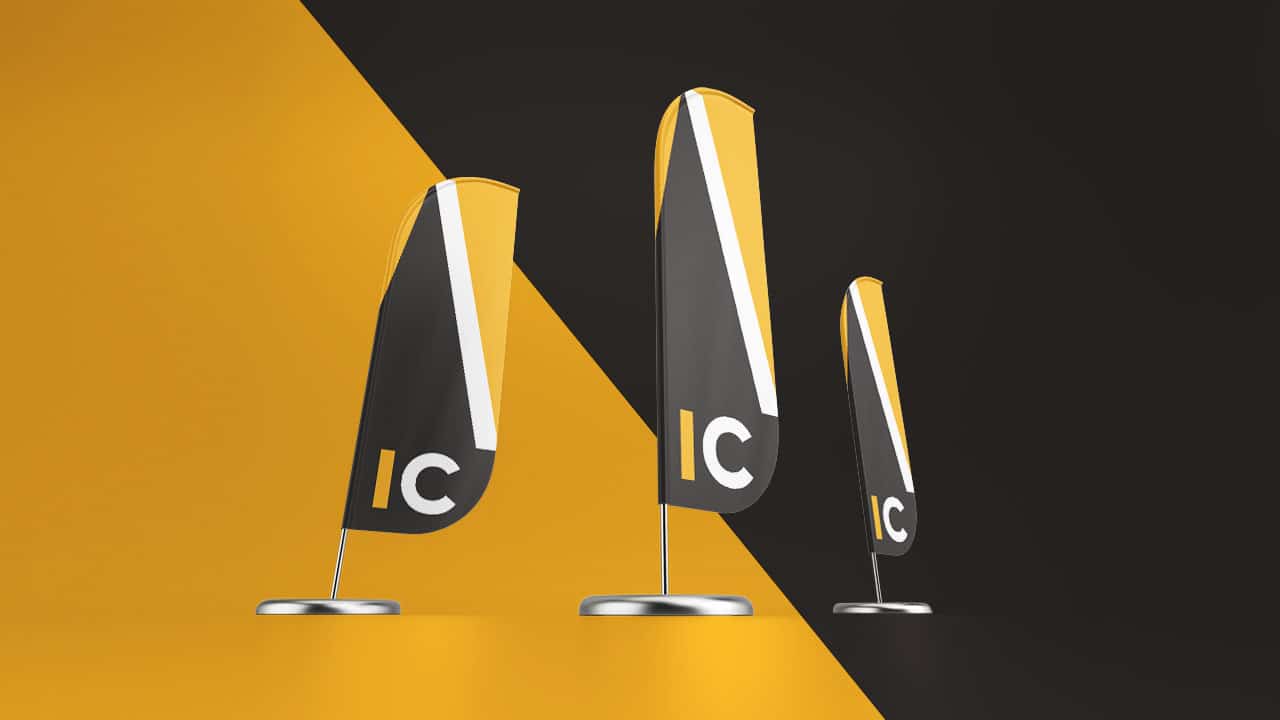 t
Flags are used in various sizes and designs worldwide. Whether it is about national affiliation, a means of communication or marketing material, flags have been used by mankind since ancient times.
The flag is therefore included in the toolkit of companies as a guaranteed proven, evergreen marketing tool.
What are the characteristics of a good flag?
What is considered a good flag always depends on the method of use.
If legislation or an image manual specifies what it should be, there is no room for creative realization, but if there are no restrictions, it is worth choosing an artificially stretched flag, because that's when its graphics is fully visible.
The outdoor flag typically has a one-sided print, but because it is translucent, you can see the graphics on the back.
Its weight, thanks to its thin but durable material, 110 g/m2, the material is polyester textile.
The material of national flags is crocheted polyester.
The indoor, typically hung, surface-covering flags are made of thicker material and have a one-sided print.
Their weight is 210 g/m2, and are made of matte polyester textiles.
Table flags, which are used either at diplomatic events or at more prestigious gatherings, weigh 130 g/m2 and are made of silk satin.
What does our printing house need to make your flag?
To make an excellent quality flag for you, we need the following information:
type of flag
size of the flag,
material of the flag,
finished graphic design of the flag.
We make excellent quality flags
Entrust us to prepare your flag and we will perform the printing of your ordered products by the agreed deadline, in professional design and perfect quality.
Place your order today — even in larger quantities — and after the graphic acceptance and payment, we are guaranteed to prepare your flag in a short time!