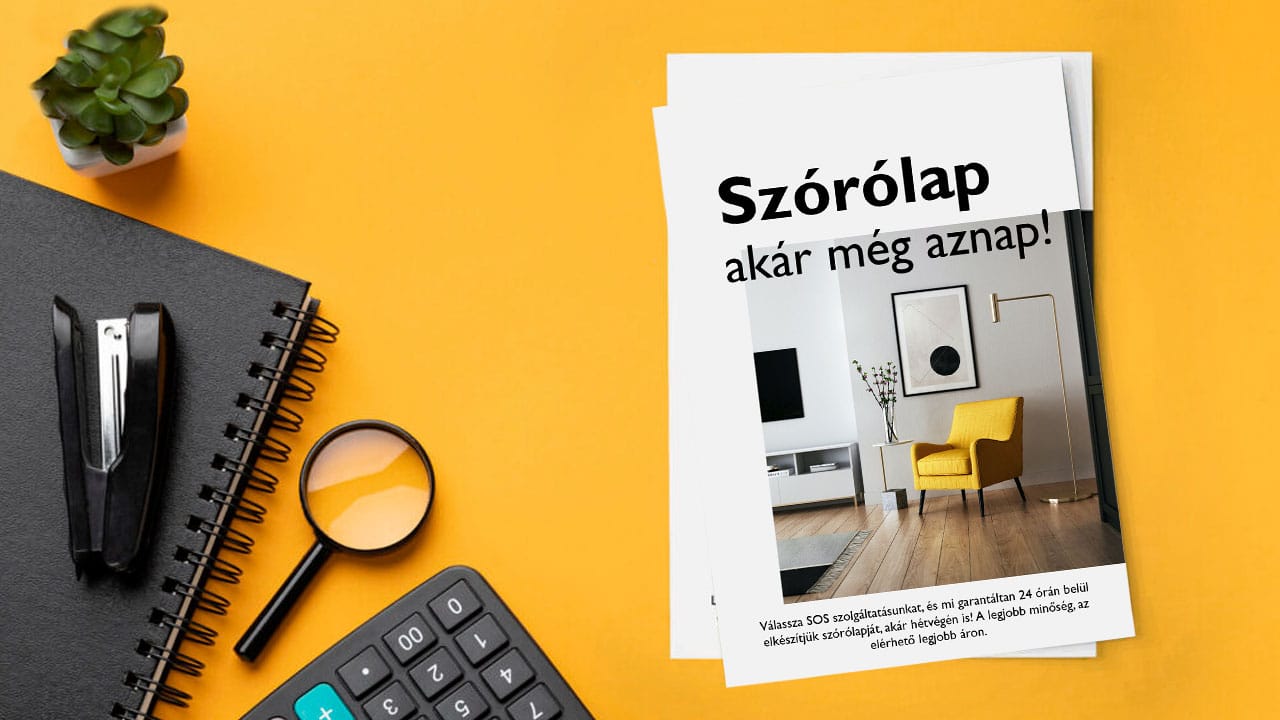 A good flyer for information or advertising purposes attracts attention, its clear way of expression has easy to understand, attracting interest and encouraging content.
It can be excellently used, among other things, to promote mass cultural events, to promote new brand awareness, and to promote current offers. This advertising space can reach a wide range beyond your target audience so you can attract new customers and customers.
What are the characteristics of a good flyer?
This kind of advertising is known to everyone. Traditional, yet still effective advertising tool, provided that the flyer contains the following elements:
Well placed, slogan and text calling attention.
In some cases, a stylish logo
Awareness-raising color and visual world
Clearly visible contact details
Custom solutions: perforated coupons, ticket, etc.
A flyer can have several types:
One-sided cut,
Two- or multi-sided folded
Perforated, scored (e.g. for coupon, ticket, raffle to be torn, etc.)
Standard or customized size
Color or black and white
Surface finished (e.g. foiled, foil-free, varnished, UV molded, ennobled, matte, etc.)
What does our printing house need to make your flyer?
For accurate preparation of your leaflet as planned, please submit the materials prepared for the digital offset or plotter printing according to the following:
Size according to the order form, in a resolution of minimum 300 dpi, inside and cover in separate file, cover in spread, insides in one file, sorted by page with a bleed of 2-2 mm, with trim/alignment marks, as a composite PDF file in CMYK color system, in the case of customized solutions, together with bend/fold/perforation marks and indication of the count of pieces ordered and the deadline.
We make excellent quality leaflets
Entrust us to prepare your flyer and we will produce the printing of your ordered products according to the agreed deadline, professional design and perfect quality.
Place your order today — even in larger quantities — and after the graphic acceptance and payment, we are guaranteed to prepare your flyer in a short time!