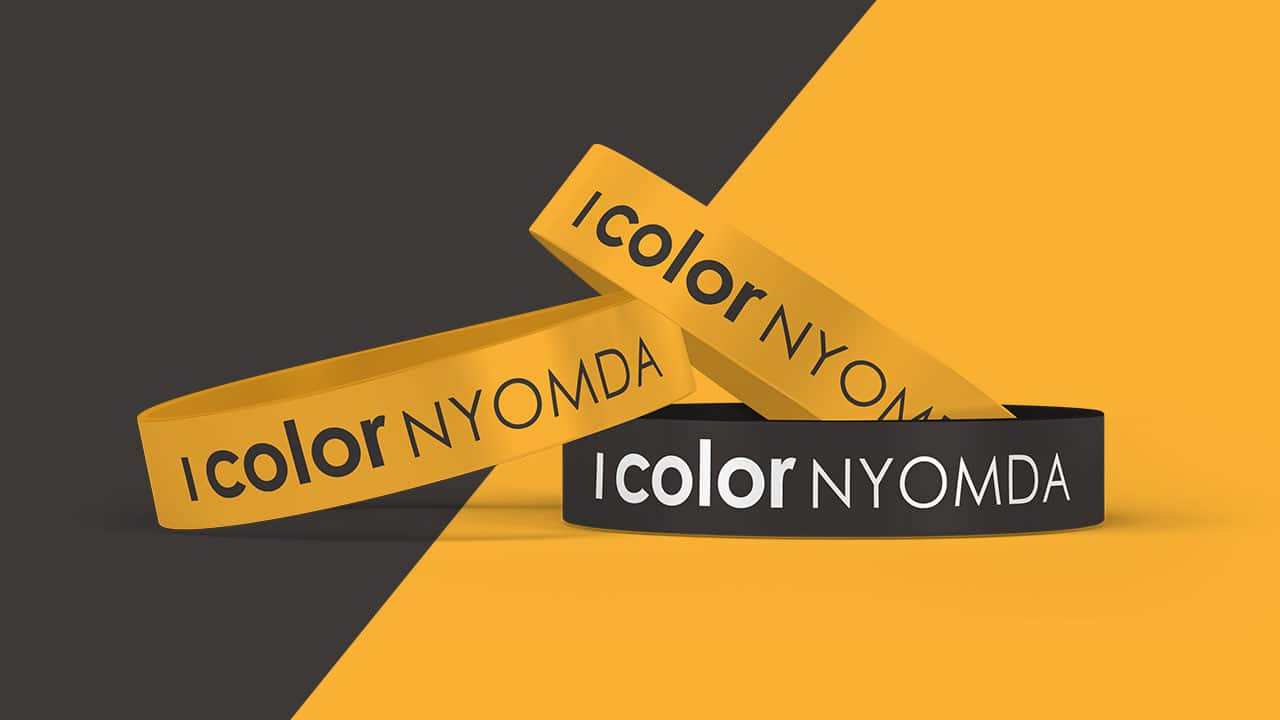 The good armband has eye-catching, vibrant, quality print colours and unique, special graphics which are also functional, as the armbands usually serve as a beach, nightclub, event or hotel pass.
What are the features of a good armband?
Its raw material is of high quality, its printable strip contains solid, short, substantial information or even logos, banners, making it a useful marketing tool in case of an event.
You can have a high-quality armband with the help of the following:
Ingenious, unique, awareness-raising graphics visible from afar,
Unique design and lock mode,
Quality printing (vivid or even lifelike colors, optimal color depth),
Fluorescent printing illuminating under UV light,
Environmentally friendly raw materials.
We are available in the manufacture of the following types of armbands and wristbands:
Single or double-sided printed armbands with closing seal, decorative metal closing caps, snaps, adhesive closure preventing reopening,
Solid color, writable vinyl armband (15-20mm) and wristband (30-35mm),
High break strength, waterproof, popular tyvek armband (19-20mm), in solid color or printed,
Tyvek or textile wristband with counterfoil/barcode/QR code, etc.;
Fabric, satin, woven armband,
Fabric armband with fluorescent print,
Reflex armband, wristband (with fluorescent base color),
RFID wristband,
Children's safety armband (tyvek, satin, satin, fabric, vinyl, etc.)
Eco textile armband,
We are also available to implement other custom ideas.
The prices of your armbands, wristbands will vary depending on the raw material, print design, seal mode and number of items ordered.
What does our print shop need to complete your submitted armband order?
For the accurate preparation of your armbands, wristbands according to design, please send us the image materials prepared for the printing press in size, layout according to your product(s) ordered, in a minimum resolution of 300 DPI as a composite PDF file in CMYK color space.
If the artwork or inscription on the wristband contains a unique font, please send also the font to us as attachment.
We make excellent quality wristbands
Entrust us to prepare your armband and we will produce the printing of your ordered products according to the agreed deadline, professional design and perfect quality.
Place your order today — even in larger quantities — and after the graphic acceptance and payment, we are guaranteed to prepare your armband in a short time!