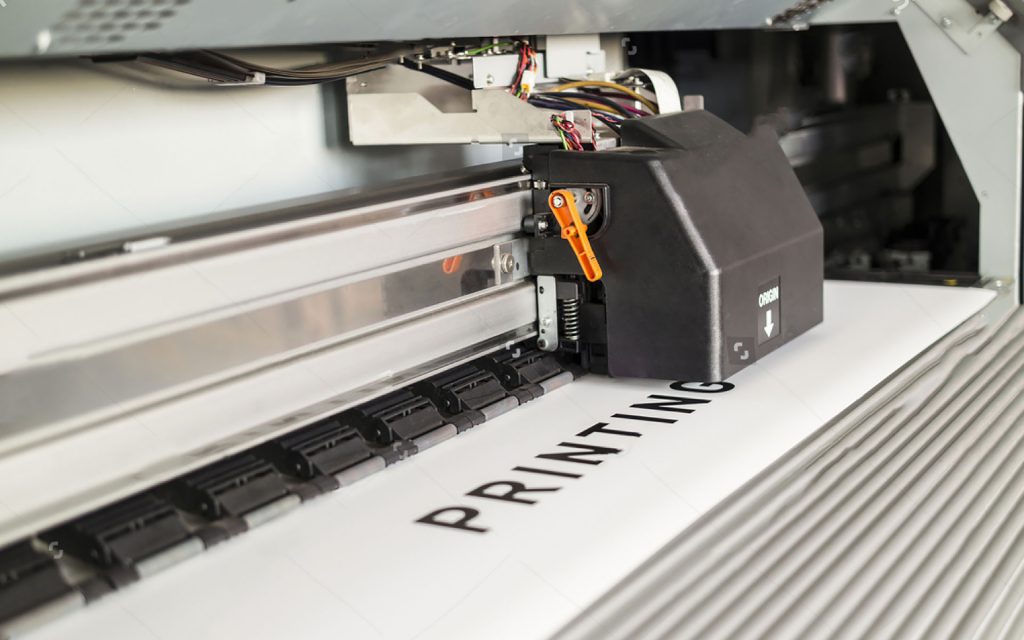 being lost in the labyrinth of the typographic terms
Not everyone can understand everything!
As we do not tell the car mechanic what to fix on our car (at best), we do not expect our customers to know the technical terms, technologies or possibilities  by heart. We've put together a guide, which we hope will help you navigate a little easier in this wonderful and multifaceted world, the world of Color Nyomda.
Size
A
B
mm
pixels (at 72 dpi)
mm
pixels (at 72 dpi)
0
841 x 1189
2384 x 3370
1000 x 1414
2836 x 4008
1
594 x 841
1684 x 2384
707 x 1000
2004 x 2835
2
420 x 594
1191 x 1684
500 x 707
1417 x 2004
3
297 x 420
842 x 1191
353 x 500
1001 x 1417
4
210 x 297
595 x 842
250 x 352
709 x 1001
5
148 x 210
420 x 595
176 x 250
499 x 709
6
105 x 148
298 x 420
125 x 176
354 x 499
7
74 x 105
210 x 298
88 x 125
249 x 354
8
52 x 74
147 x 210
62 x 88
176 x 249
9
37 x 52
105 x 147
44 x 62
125 x 176
10
26 x 37
74 x 105
31 x 44
88 x 125
Underprinting, overprinting
Underprinting is the process of "filling" a few tenths of a millimeter of the overlapping colors to avoid the appearance of a gap between the colors. Thus, the colors will be minimally overlapped, and the base color of paper (or other media) will not be visible anywhere.
File Formats
There are a lot of formats, but in case of use in printing, we would only mention a few more important standards that we meet regularly. Normally it can be inferred from the extension after the file (filename.PSD) (when using macOS, it is not always so simple, use of extensions is ofter turned off by default):
PSD — the Photoshop software's own format. Widespread for editable materials (e.g. billboards, covers, or any material containing many graphic elements and effects).
AI, PDF, CDR (EPS) — vector graphics formats. AI is Adobe Illustrator, CDR is CorelDRAW's own format, which are not compatible with each other. Today, there are other very good editors on the market, such as the Affinity product line, but their use is not very widespread. PDF is a "common" format created by Adobe that can be opened and saved by almost every software. EPS (or PS) are postscript formats, which in the last decade have almost been completely faded from everyday use. Previously, it was the most widespread format for imagesetting, but PDF has almost completely knocked it out of the market today.
INDD, QXP — the INDD is the proprietary format of the text wrapping software now most widely used (in our country), the Adobe InDesign. QXP is the proprietary format used by QuarkXPress (now barely used, but long ago absolute market leader text wrapping software). These formats optimally do not contain embedded images and fonts, so the file size remains manageable, and it becomes much faster to work, say, on a multi-page picture book or magazine.
.AFDESIGN — the Affinity program package of Serif is a few years old and currently has a minimal but steadily growing market share, which can soon rise up to the big ones due to its very affordable price, excellent performance and feature-rich operation.
.JPG, .TIF — raster image formats, which we often encounter when submitting printing materials. A. JPG is one of the "trump" formats, as it represents a decent quality along with small size when saving the file with optimal settings. A. TIF format is usually preferred because of the lossless compression and good compatibility (almost all software can handle it). This format has been able to save layered images for some time, for example, in PhotoShop.
Portrait format
Any material that we can read upright is called portrait format, whether it's a business card, flyer or even a book. It is worth mentioning that when specifying a printing size, in any case you need to write first the size of the horizontal, and then that of the vertical side in mm (or possibly in centimeters for large materials). For example, the size of a portrait A/4 publication correctly: 210 x 297 mm.
Subprint
All monochrome spots, gradients, photos, or any graphic elements that are printed under the text are called subprint. In all cases, pay attention when planning to keep the text perfectly legible.
Gilding
Gilding, or as it was used to be called — when there was only gold foil — gold foiling can really make almost any printing material special. The most popular basic colors are gold, silver and chrome, but today the basic materials are available in almost any color. If you want to give your publication a truly exclusive look, or you are looking for almost uncopiable security, this type of surface finishing is also an excellent choice.
Revised edition
If a previously published book is re-published because of its popularity, and its content is also modified, updatde, improved, then we are talking about a revised edition. In this case a new publisher ID number, ISBN number will be needed.
Lead Time
Lead time includes all workflows from order to delivery. In each case, it is determined in days. For simpler materials such as business card, flyer can be up to one or two business days, in case of more complex publications, displays, POS materials, depending on complexity and design time it may be up to 30 business days.
Work and turn, work and tumble
If the front and back side are printed simultaneously, and after flipping the paper, the same is printed again, then we are talking about a flip. Thus, it is possible to create certain materials more economically and quickly. We are talking about work and tumble when turning the given sheet on the short edge, and work and turn when turning over on the long edge side during printing.
Crossover image
If an image or graphic element continues across two (or more than one page in the case of a flyout), we are talking about a crossover image. This, despite the fold appears like a picture in any case for the reader. If you are thinking about this type of graphics, please check with us before printing, because it is possible that the artwork is to be offset by several millimeters due to the binding (mainly in the case of adhesive bonding, even several millimeters of offset may occur), otherwise the picture on the two sides will not fit properly.
Banding
Banding is the effect when too fine transitions disintegrate in a cascade form, losing their homogeneity. This is usually a problem that can be easily remedied by adding a little noise (2-5% noise).
Perfecting bind
When glue binding, when the pages are glued to the cover (for hardcover bonding) or in soft cover (in the case of soft binding), this process is called perfecting binding. Today, this is done in almost all cases by machines, but in some cases, manual binding is still applied.
Insert, inserted attachment
All attachments that are not bound in the publication are called inserts. Typically, these are leaflets, other publications for advertising purposes.
Proof check
The pre-printing checks before a large number of printing is called proof check. This includes the correction of possible misalignments or color defects, for example.
Saddle stitch
It is usually used in newspapers for binding materials of smaller (or rarely larger) sizes (such as a small, multi-page publication of Glamour Days).
Inside pages
In the case of newspapers, books, all pages that are not part of the cover are called inside pages.
Fonts
Today, we have plenty of opportunities to add custom fonts to your materials. However, on the one hand, it is important not to overdo it and use demanding fonts that match our content and to say. If possible, do not use more than two fomts in one material (one for titles, one for main text).
It is also important that we obtain our fonts from legal sources where possible. Google now offers possibility for this by covering every style with free fonts that can be used not only in print, but also later on our website, thus preserving the uniformity of our company on all platforms. Today we can subscribe to Adobe plans at a really affordable price to which we also get the full range of Adobe Fonts. And if someone wants an even more unique font, we recommend the Dafont page.
When you submit your materials, either embed your fonts in the pdf, or attach them separately when submitting to the printing house.
Bending
The bending is a procedure when the printed material is subsequently "broken in" to facilitate undamaged, easy folding, opening or closing. Today it is done with professional machines, but in the past the biegel products were made manually, called "bone knife".
Brochure
Usually wire-stabbed, spiraled, small-volume,small-sized publications. Typically, this solution is chosen because of the quick preparation and cost-effectiveness.
Threading
Traditional, very durable binding method. The folded sheets are placed on each other and then they are sewn together with thread. Its advantage is that it provides a very durable  and lasting bind, as well as that the book opens completely, does not break. The disadvantage is the high cost of production and time. Typically, it is used only in hardcover books designed for demanding, frequent use.
Cyan
The blue primary color of the four-color process.
Title page
Usually it is the third page of books, where all mandatory information, legal references, title, author, publisher of the work are indicated.
CMYK (four-color process)
By default, all press materials are composed of the printing of the four primary colours. These basic colors are marked as CMYK (cyan, magenta, yellow, key (black)). CMY colors give the colorful look, and K adds the contrast to materials. The CMYK color space coverage is less than the RGB color space used by monitors, which is why it is important to always use printing colors during preparation so we can't be surprised when printing.
Cromalin,  or analogue proof
In the case of traditional printing production, this type of proofing system ensures the most perfect color reproduction. It is made by photographic technology using layers containing four primary colors. Not the cheapest way for proofing but for materials requiring high color accuracy, it is still the most perfect proofing tool to date.
Density
The measure used to determine the coverage of the print. Using a densitometer, it is easy to check the correct value.
Digital proof
Similarly to analog proofs, this is used to adjust and check the color correctness of the prints, but it is practically done using a special printer, without using analog devices. Usually digital proof, test printing is made on the same machine as the final material, so we get a sure result. It cannot be used for analog printing, as an offset machine is not suitable for it, but its price is significantly more favourable.
Direct color
Any color that is not mixed out of the four primary colours (CMYK) is called direct color. Typically, these colors are selected from one of the color gamuts of the company Pantone. Generally, the image colors are selected from these gamuts, so wherever we take our materials to print, we have to get the same final result everywhere. Since a particular color appears differently on different types of substrates, a separate gamut can be obtained for shiny, also known as coated, or more absorbent or uncoated papers.
DPI
The metric used to determine the resolution. Determines how many pixels will be within an inch (Dots Per Inch). The larger the number, the better the quality will be the final product, but all printing technology has an upper limit. When submitting, we request that images be used in 1:1 size with a resolution of 300 dpi. The printing of giant size materials is different, where we usually ask for the submission of materials with 150 dpi (or 72 dpi) in a 1:1 size.
Easy checking (Soft Proofing)
This option is available when working with a calibrated monitor with appropriate color space coverage. It is also important that different calibration is required for different illumination. The calibration is usually done with purpose-specific tool (usually the products of X-Rite, DataColor or EIZO). A given calibration can only be used for a specific monitor, cannot be transferred to another device.
Checking (proofing)
If the perfect color reproduction is important for a publication, then it is worth visiting the press at machine startup where all sheets can be checked before the final, large-scale printing, the requested values may be adjusted and the production of the total quantity is done accordingly. The situation is much simpler in case of digital printing, since there is no extra time and cost involved in making a copy.
Edge coloring
When the completed, trimmed book (or business card) is colored on its edges (usually gilded), it is called edge coloring.
Header
The area at the top of the page, which is repeated on all sides, usually with unchanged content is called headers.
Inside cover
In the case of hardcover books, the unprinted, thicker (larger grammage) paper that secures the board to the library body is called the inside cover.
Original
Any material that has not yet been processed and is required for the production of the final product is called original. These can be text content, scanned documents, digital images, vector graphics, or even slide positives.
Softcover
Covers of books made with cardboard (soft-covered) binding are called a softcover. It is mostly made on a printed, thicker paper with some kind of finish.
Chapter Title Page
In the case of books, each chapter begins on a new page, which is almost always on the right side, i.e. the odd page, even if the next one thus remains empty.
Landscape format
Any material that we can read in horizontal orientation is called landscape format, regardless of the type of publication. It is important to mention that when specifying a printing size, in any case you need to write first the size of the horizontal, and then that of the vertical side in mm (or possibly in centimeters for large materials). For example, the size of a landscape A/4 publication correctly: 297 x 210mm
Field of use
It is important to know where, under what conditions the final product will be used, the importance of longevity (for example, in case of for office decoration or showcase decoration), the exposure to weather or direct sunlight. Based on this, we can make a decision on the choice of raw materials and finishing procedures (varnishing, foiling, for example).
Surface finish
Usually varnishing, UV varnishing, foiling are called surface finishing. Both varnish and foil can be glossy, satin gloss or matte, as required by a particular material. Surface finish helps to give the printout a more durable and exclusive appearance (shaped varnish).
Flexo Printing
Flexo technology is usually used when printing packaging materials. Typically, prints are made on metal films, plastic materials. Its special feature is that the paint is applied on the substrate with a flexible pressing mold.
French flap
Typically used in books, flap that is folded back to the inner side. It usually contains a referral, brief biography or review is added, possibly with the author's photo.
Booklet
Smaller sized and small volume wire-stabbed publications are called booklets. It is worth choosing the booklet if we are talking only about periodic publication, introductory material, and the durability is not a priority. Of course, foiling can also significantly extend the lifetime of these publications.
Spine
The spine is made up of the meeting of the sheets opposite the opening side. It is customary to print the author, the title of the book or publication and the publisher's logo in case of books. In the case of journals, the title, publication number and year are usually indicated.
Round spine
For hardcover publications, if the publication is of larger volume, it is worth applying the round spine.
Grammage
The determining measure of the thickness of the paper is grammage, which means the exact the gram weight per square meter. Basically, the larger the grammage, the thicker paper it means, but, of course, due to the characteristics of the materials, it may even be different with the same data.
Fold
Any breakage done mechanically or manually on paper is a fold. Usually we are talking about a single fold, when a printed sheet is folded in half in the middle. The number of folds can be up to several tens, for example, for flyout materials, and not always meand folding in the middle.
Imprint (colophon)
Information about the publisher, copyrights, printing works and printing process usually on a separate page.
Press proof
The last proof before the printing, approved by the signature of the customer or the authorized person.
ISBN Number
International 10-digit identification number, typically placed in the imprint. It can be applied for from the Hungarian ISBN and ISMN Office under the jurisdiction of the National Széchenyi Library. In Hungary, ISBN is recommended for simpler sales, but not mandatory. For unchanged reprints, there is no need for a new ISBN number, but if the content is improved, extended, then there is. For a series of books it is necessary to require an ISSN number for the entire work and a separate ISBN number for each publication. Deposit copies of each work with an ISBN number shall be sent to the Depository Copy and Publication Identification Department of the National Széchényi Library.
Laminating
Procedure used for exhibition materials, decorative elements. The adhering of any printed material or even a photo on plates, plastics or wood is commonly referred to as laminating.
Hardcover binding
A plate for hardening the cover of books, usually 2-3 mm thick, which is glued under the material of the cover. Greatly increases the durability of books made in this way.
Image Resolution
The resolution of images is measured in DPI, which represents the number of pixels per inch. For printing works, images of 1:1 size with 300 DPI resolution are usually recommended. Higher resolution is recommended only for art materials and photo albums.
Quarto
Sheet folded twice transversely resulting in an eight-page product.
Bleed
A bleed is to be added to all visual elements that go beyond the trimming area. Since the cutting is never 100% accurate, if we fail to do so, we will have a great chance that instead of the visual element, the color of the paper will be visible in a thin strip on the edge of the trimmed material. For each bleed item, if possible, leave a bleed of 5 mm but a minimum of 3 mm. It is very important not to add any important content elements on the bleed part.
Imposition
When printing, since we usually work on an sheet of much larger than the printed size, it is necessary to put the front and back sides of the sheets together so that they are placed on the right page after cutting. For example, in an eight-page publication, the pages are paired as follows: 8-1, 2-7, 6-3, 4-5. After stapling so they are placed in the right place thus the publication will be readable. When submitting please send the entire material in one file, preferably in a print pdf, and our colleagues will prepare the appropriate imposition layout using a purpose-built software.
Bookmark string
It is possible to glue a strip into the spine in the case of a glue bind, which can be used as a bookmark when reading.
Bookmark
Usually it is a narrow strip made of thicker paper containing the advertisement of the publisher, smaller than the size of the book.
Trimming
The final stage in the preparation of the publication is trimming. For one or two-sided publication, all four sides are trimmed. The already bound, folded publication is trimmed on all sides outside the ridge, thus obtaining the uniform shape and final size.
Binding margin
The binding margin is located outside the mirrored size. Some parts of it will be lost during production, so make sure that important content is not placed here.
Binding
Binding operations include countless processes: aggregating, folding, bending, scoring, cutting, die-cutting, stapling, gluing, punching, corner rounding. Even in the planning phase, it is necessary to think about what kind of binding procedures will be used, since the publication must be designed according to this. It is important to know the final page number and paper type in advance, because in case of a major change, you need to adjust for example the mirroring size or the size of the bleed.
Varnishing
One of the most commonly chosen surface finishing procedures. In addition to making the publication more durable by preventing the paint from peeling off, it also gives it a special appearance. Aesthetically, it is possible to greatly improve the appearance of the publication by applying shaped varnish when not the entire page, but only certain elements are varnished. In the Color Nyomda it is possible to create special varnish surfaces with varying thickness or 3D effect.
Setoff
If the ink does not dry sufficiently quickly when printing, the next incoming sheet may peel it off. If insufficient drying time is provided, the ink may peel off during post-production.
Accordion fold
Multiple folding method usually used in leaflets, brochures, the final result of which the material folds like an accordion.
Punching, drilling
Making holes in the final material. Punching is performed in case of a few pages with a puncher, and for thicker publications, with a drill. Practical solution for mechanically bindable materials.
Relief printing
Nowadays it is a less used traditional printing method. Its point is that the elements to be printed stand out from the plane of the base, so only they take the ink from the feeder. Today, technology is experiencing a kind of renaissance through unique letterpress prints.
Intaglio printing
Unlike relief printing, in intaglio printing, the printing elements are located deeper than non-printing elements, in the form of small cavities. The shades in this way can be regulated not only by the density of the grid, but also by the depth of the cavities. Usually it is used only for expensive, artistic publications, since the production of pressure plates is extremely expensive, and the paint is toxic, it can only be used in conjunction with special ventillation equipment.
Coated paper
The most widespread type of paper. Its great features allow you to print beautiful photographic, illustration materials, whether you consider matte or glossy finish.
Four-color process (CMYK)
Everything that is colored on the prints consists of the four basic colors. These are cyan (C), magenta (M), yellow (Y) and black (K).
Raw size
The total size of the raw material used, containing all the pressure marks and the bleed. Trimming it we get the final, trimmed size.
Printing
Today, digital printing is increasingly prevailing, especially in the case of small copies of materials, but practically everything is called printing, where paint is applied to the raw material with the help of some technology.
Pressing mold
The printing form from which the ink is transferred to the media during printing. This form contains all the elements to be printed.
Offset printing
The most widespread, traditional method of printing today. The printing plate is flat, its surface is sensitized using photographic, which then does not absorb paint in certain places, thus forming the printing form. There is no protrusion or indentation on the plate, the paint is transferred from its surface to the media with the help of a rubber pad, which is why it is called offset, that is, indirect printing.
Opacity (transparency)
The transparency of materials is given as a percentage. 100% means that the material is not translucent at all. It is relevant when printing both sides of the sheet.
Pagination
Usually the page numbering is placed at the bottom of the pages, although today, thanks to creative freedom, it is not cast in stone.
Strapping
The finished products, after packing, are joined together with plastic straps or fixed to pallets to facilitate transportation.
Pantone colors
The company Pantone also has several unique color gamuts. If the color or colors for one's company is chosen from these, we can guarantee that wherever our printing products are manufactured, the final result will be the of same color everywhere. It is also possible to choose a ready-made, special color that can not be mixed out of the basic colors, even gold or silver.
Paper surface
The surface of the paper is covered with a coating, giving them a more unique appearance or even better color reproduction. The most typical surfaces are glossy or matte, but they can be even tinted surfaces. The surface affects not only the appearance, but even transparency or reflectivity.
Paper grain direction
The grain direction is decisive in both the process of printing and that of post-processing. Typically, the grain direction must run parallel to the fold or spine. It also specifies how the paper can be folded without breaking.
Paper size
The most typical sizes are sizes A and B, but for envelopes, for example, the prefix C is used most often. In this case, the numbering A/1, B/1 indicates the largest size, and the next number means the half of the longest side in all cases. In all cases, the paper sizes are calculated in millimetres.
Odd page
It falls to the right side in all cases since the cover is the page number one.
Even page
The sides on the left side of the products are the even pages.
Number of copies
The sum of the final, ordered and manufactured quantity.
Perforation
Surface finishing treatment with a dotted knife. The two parts of the paper can be easily separated from each other along the dash and without tearing. One can encounter this solution for postal cheques attached to invoices.
PostScript
Printing standard descriptive language. Before the appearance of the pdf, all the materials to be imageset were submitted in this format. Device-independent, includes all graphic and text elements.
Ruling
Its usual value is 150 or 175 lpi, i.e. lines per inch. Specifies how densely the raster points are located on a particular element.
Raster
The name of pixels used when printing. In high resolution, they are practically invisible, but at lower resolution, they can be observed even with the naked eye. A good example is the billboard, which is usually printed in 1:10 sizes at 300 dpi resolution and is scaled up tenfold before printing. These points are not visible from afar, but the closer we go, the more obvious they are.
RGB (Additive color mixing)
Red (R), green (G) and blue (B) colors are the RGB colors. This color space is usually used by digital displays, such as monitors or televisions. In almost all cases, RGB is capable of producing wider color space reproduction than CMYK, which is why it is important to transform our images and other materials before submitting to printing. The most striking change will be seen in the "luminous" colors, which can only be reproduced by printing additional color with special ink during printing.
RGB or CMYK?
The main difference is that while RGB is an additive color mixing, CMYK is substractive. This definitive difference is due to the fact that the colors on the monitor can often not be reproduced at all during printing.
Kiss cutting
Cutting through only the top layer of a self-adhesive paper with a special machine is kiss cutting. The final size of stickers and etiquettes is formed with this procedure thus determining where they will be separated from each other and ensure that they can be easily detached from the bottom layer. Kiss cutting is possible not only in a straight line, but also in unique shapes.
Spiral binding
One of the fastest binding procedures. You can choose from spirals of many colors and materials, made of plastic or metal raw materials. There are plenty of sizes available, according to the thickness or type of publication. One of the great advantages of a spiral bond is that it can be fully opened, which is why it is also used for calendars, for example.
Die cutting blade
The tool itself, that is, the tool used to cut the desired shape, is called a die cutting blade.
Die cutting
Cutting the finished product into an unique form using a pre-prepared die cutting blade. It can be of almost any shape, only our imagination can be the limit. It works by pressing, that is, the finished paper or cardboard is pressed to the blades with high force thus it cuts out the right shape. It is possible to supplement the die shape with a bending shape, so the final product can be made in one pass.
Title page
Page containing the name of the author and the title of the work. In all cases this is the opening page of the book.
Color matching systems
If we do not use a uniform color management system, it is easy to imagine that a specific work on the monitor, on the proof and printing machine will appear completely different. It is possible to calibrate everything from the scanning process, from monitors to printers thus ensuring a perfect final result.
Color Range
The most widely known standard color range today is sRGB. This was standardized by IEC in 1999 with the aim of promoting uniform color reproduction and has now become the most widely known standard in many industries. If a description of a device indicates that sRGB is 100% (or higher in some cases), one can be sure that the tool is suitable for more serious works. It is not uncommon for a cheaper monitor to display a range of less than 70-80% sRGB, if they can be avoided when purchasing. The same is true even for digital cameras, scanners or printers. If our devices uniformly support the entire sRGB color range, chances are that we'll see the same image on all of them.
Of course, in addition to sRGB, there are still many standards, among which in the printing industry or graphic industry, AdobeRGB is the most widespread. This color range is larger than that of sRGB, so more saturated, multi-shade materials can be created, but this is supported only by much more expensive devices.
Pad printing
If you want to print on a non-flat surface, pad printing is the first option (now laser printing represents a significant part in this area). The process is an indirect printing process, that is, the paint is transferred to an intermediate substrate (this is the pad), and from there it is transferred to the substrate. The pad itself provides for the peculiarity of technology, since it can take almost any shape. Where is the pad printing used? Almost everywhere, to place markings or decorative purposes: just look around you or your car and see what options are available.
Typography
Typography was once a completely separate profession, in fact, an art line, and today we can say that every graphic artist and typesetter is expected to have a thorough knowledge of typography. Its purpose is to create an easy-to-read, aesthetic writing image for any publication.
Typesetting
Placement of received raw materials (texts, images, diagrams) in final, pre-agreed form. Typesetting is NEVER done in WORD because it is a word processing program, so it is suitable for creating the raw material. Typically, Adobe InDesign or QuarkXpress is used by professionals, but there are, of course, other options.
Reprint
If an already finished material is re-ordered without change, we are talking about reprinting. It is not of great significance in case of digital printing, since there is no extra cost to create the printing form, however, in traditional printing, considerable amount can be saved.
UV-varnishing
A special, increasingly common varnishing process, in which the varnish sensitive to UV light is hardened with the help of an ultraviolet lamp, so you do not have to wait for drying.
Blind emboss (Embossing)
If only a convex or concave surface is formed in the material using a printing mould without ink, it is called a blind emboss or embossing. It is usually applied on materials with a thicker surface.
Crop mark
In any case, the crop marks are placed outside the useful surface. These marks to indicate where the finished material should be cropped.
Variable data printing
In many cases, personalized prints with unique data may be required. Examples include addressings, name invitations, or invoices. Today, all the most well-known software offers solutions for this (for example the data merge in InDesign), even using an excel table as a starting basis.
Vector graphics
The advantage of vector graphics is that no matter how much it is zoomed in or out, the quality does not deteriorate. It is usually used for the production of logos, illustrations, smaller non-photographic materials (e.g. business cards). Another advantage is that it is significantly smaller in size and can be processed faster than raster graphics.
Barcode
Optically simple and quick to read code, formed by lines of varying thickness. It is most often encountered on commercial packaging. It greatly facilitates and speeds up the identification of a particular product in warehousing, logistics or in-store sales. System with uniform structure, now with a barcode generator anyone can make a barcode online if they already have an EAN number.
Watermark
Usually it is used for security purposes. When making paper, it is placed on the substrate, it is almost impossible to copy. Usually it can only be seen through the substrate when held towards light.
Shrink wrapping
When the product is finished, it will be delivered in packages containing a predetermined number of pieces. To prevent the products slipping apart and protect them dirt during transported, they are wrapped in foil. To make this foil perfectly wrap around the package, it must be shrunk with hot air, and then cut the foil in the right way.