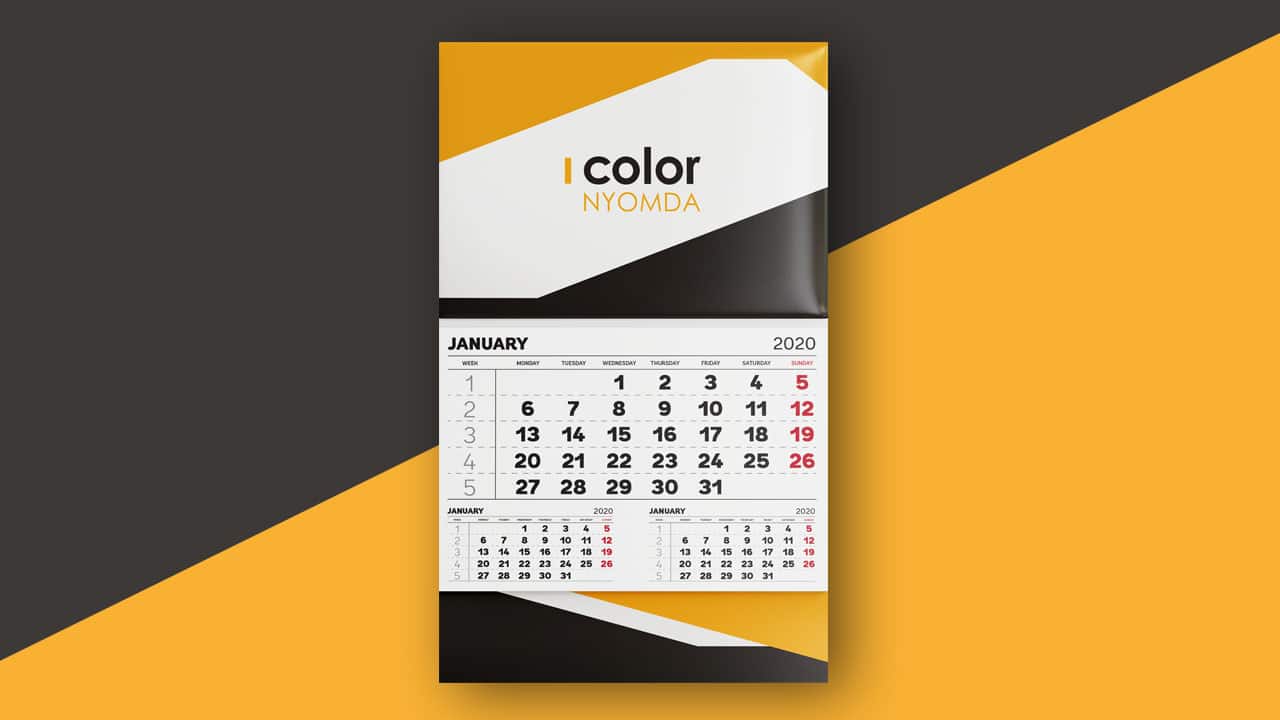 A quality office calendar designed and made according to the company's image is an essential marketing tool, as it contains the company's emblem, logo, as well as other important company information and contact details that make it an excellent representation gift for corporate customers.
What are the characteristics of a good calendar?
However, it does not hurt to have attractive, vivid images and as a result of its design it is a home and office accessory being able to be used as a planner.
Calendars, regardless of their design, must contain the following elements:
Highlighting weekends, holidays
Indication of name days
Free area area plannable even by hour for each day
The types of calendars can be as follows:
Tabletop portrait, landscape
Card, logistics
Organizer
Agenda, poster calendar
Wall spiraled, die-cut, calendar
Pocket calendar, pocket book
Table armrest, with calendar
What does our printing house need to make your calendar?
From our corporate calendar catalogue, you can choose press-ready sample calendars which you can adjust according to the image of your company, add emblem, logo, company information, custom graphics. Please send us your custom graphics (logo, emblem, etc.) in press pdf.
As for production, we prepare your calendar with screening, press foiling, embossing or custom color printing even in custom design for you.
We make excellent quality calendars
Entrust us to prepare your self-transcription form and we will undertake to print it regardless to the count in small and large quantities in perfect quality by the agreed deadline.
Place your order today, and after the graphic acceptance and payment we will prepare your calendar for you shortly!