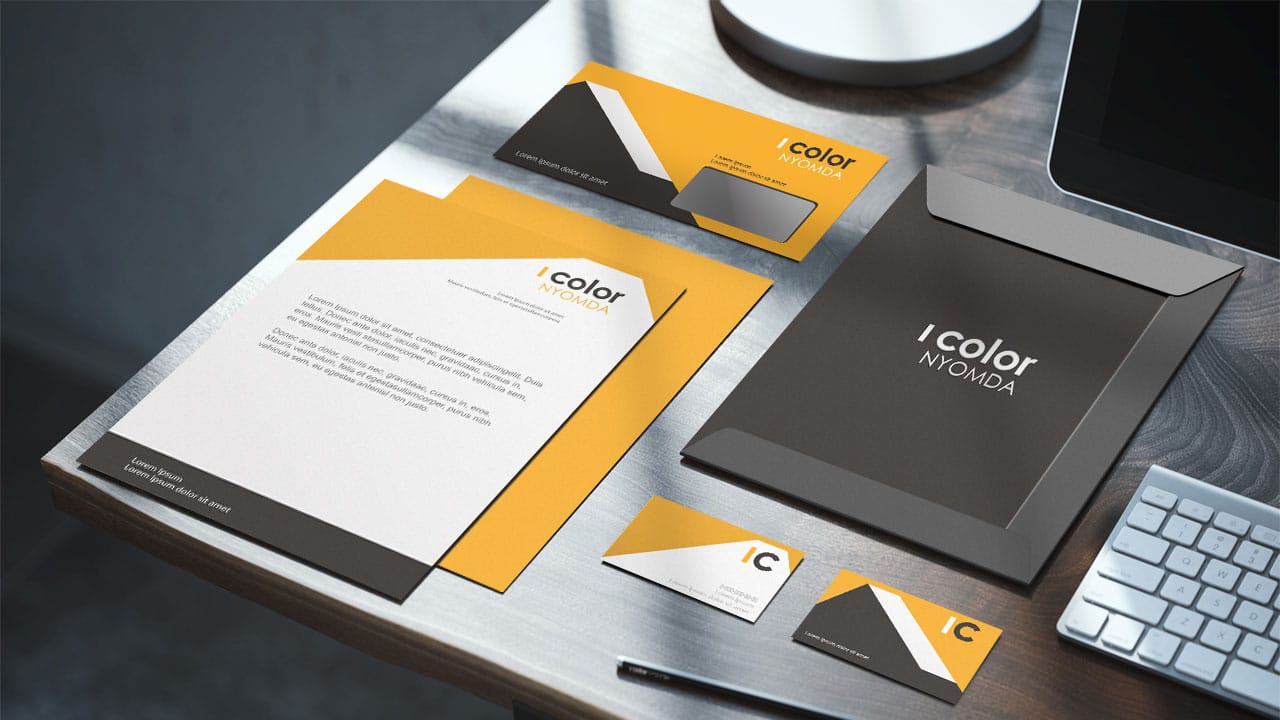 Envelope, letterhead printing
Envelopes and letterheads with a company logo, custom-addressed or personal of a personalized appearance, regardless of the content, can tell a lot about their sender already when received.
With unique graphics, they can represent its style and brand, and their quality design can suggest reliability and professionalism to those to whom they have been addressed.
For a company, an envelope with a company logo and a letterhead with a header and footer in accordance with the company's image are now a basic marketing communication tool, just like a business card, a folder or a company sign.
What are the characteristics of a good envelope and letterhead?
A good envelope is the one that perfectly performs its purpose. Accordingly, the envelope can be plain without window, windowed on the left or right, with a printed lining or individual addressing (e.g. variable address DM letters), with a logo, with coat of arms.
It is guaranteed not to miss with company envelopes manufactured by digital printing, printed in CMYK, and embossed letterheads made in outstanding quality, harmonizing with the envelope, single or dual-page or even embossed letterheads.
The letterhead must always contain the following items:
Customized logo
Graphics that match your corporate identity
Contact details of the company (e.g. phone numbers, headquarters, site address, possibly opening hours)
Based on the method of closure of the envelope can be:
Silicone
Glued
Self-adhesive
The design of the envelope can be:
Windowless, standard
Right window
Left window
Printed lining
Unlined
Colored
Recycled paper
Cardboard
Air-padded pouch
The dimensions of the envelope can be as follows:
LC6 (114mm x 162mm)
LA4 (110mm x 220mm)
LC5 (162mm x 229mm)
TC4 (229mm x 324mm)
"B" sized (TB5, 176mm x 250mm)
custom-sized
What does our printing house need to make your envelopes and letterheads?
First of all, we ask for press PDFs to print your envelopes and custom letterheads accurately and in high quality. If desired, we can also perform the graphic designing of the letterheads that match the envelope, or you can choose the one you like from our existing letterhead samples.
We make high-quality envelopes, letterheads
Entrust us to create your corporate envelopes with your own logo and we will undertake to print them in high quality regardless of the number of pieces within the agreed deadline.
Place your letterhead order today, and we will assist you with both creation and designing as needed. After the graphic acceptance and payment, we will prepare your unique envelope and letterhead in a short notice!